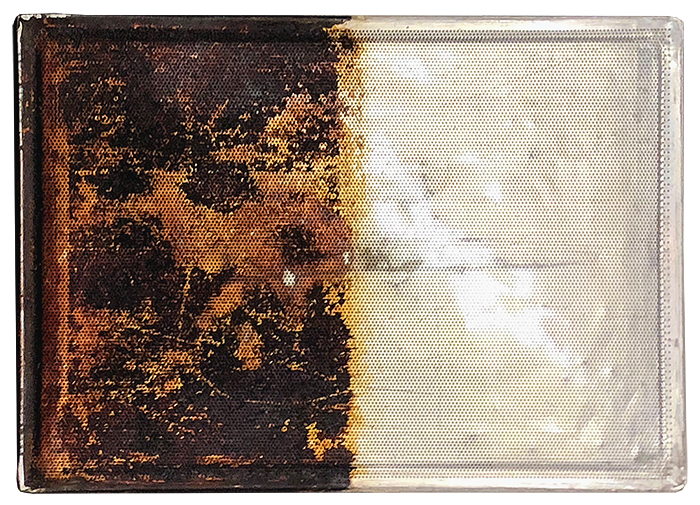 SAME pan 1/2 cleaned and re-glazed! 
We use a non-caustic, biodegradable liquid to thoroughly clean pans & screens.
Your pans are dipped in our Ultra Coat Silicone Glaze
to provide the best bakery product release.
Prices start at $5.00 each for sheet pans & screen pans.
Discounts available for 500+ of any type bakery pan.
to discuss your pan quantities, types, shipping and delivery options
specific to your needs.
Prices subject to change without notice.